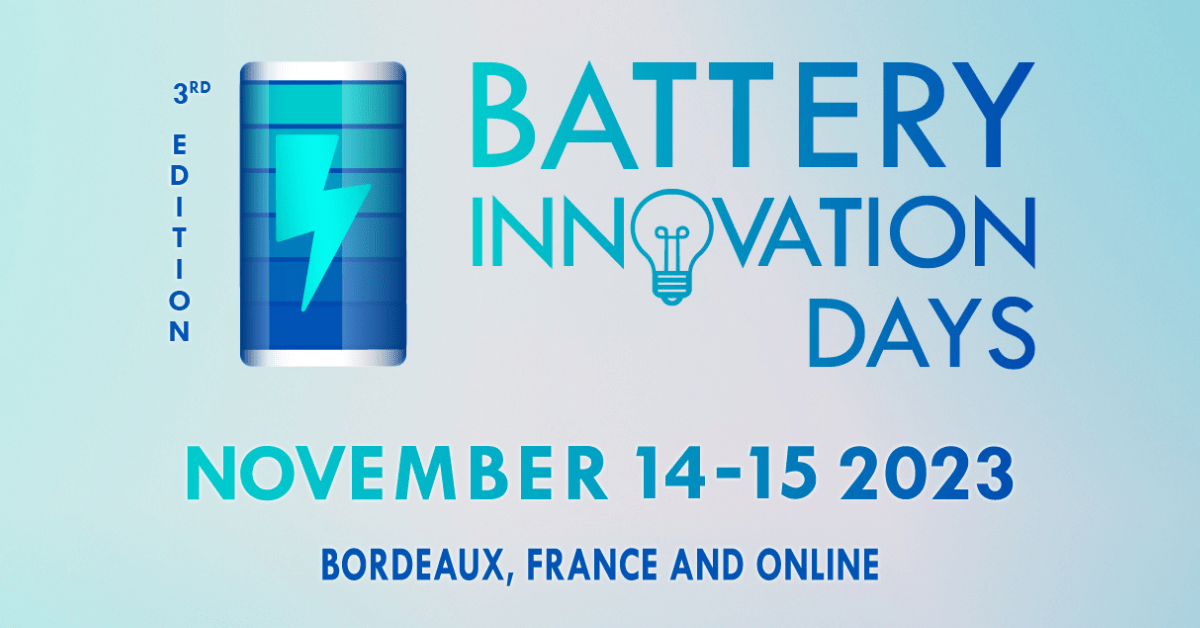 21 Mar

Battery Innovation Days: dates announced

Save the date: the third edition of the Battery Innovation Days will take place on 14-15 November in Bordeaux (France) and online. The Battery Innovation Days are organised by the 3 key European battery Research & Innovation initiatives (Batteries Europe, Battery 2030+ and the Batteries European Partnership Association) in partnership with the Batteries 1st and 2nd IPCEIs.

After two successful editions in Brussels, this year the BID will move to Bordeaux hosted by the Nouvelle Aquitaine Region of France, which aims to become the first eco-responsible region in France.

The Battery Innovation Days event fosters dialogue among the research community, policymakers, industry players and end-users about the definition of research and innovation priorities in Europe. During 2 days, the discussion will cover the entire battery value chain looking at different topics, from battery materials to cell design, from manufacturing to recycling.

Interested in attending? Subscribe to our mailing list to be notified about the registrations to the BID!

Interested in sponsoring the event? Check out the sponsorship brochure and get in touch with us!