26 May

How To Attract New Members To Your Association
Author:
Özge Akman
Members are fundamental to the operation of associations, and therefore it is important to have a membership growth strategy. Most of the times, growing your membership base is not an easy task it has its challenges. Finding and reaching your potential members, delivering them the right message at the right time and correctly, finding your added value to your members and using it to shape your communication so that the potential members will become your next members are just a few of these challenges. To achieve your goals and execute successful membership growth, strategic planning is everything. Without a defined strategy, the hard work of your association would go unrecognised. Here are a couple of key points to be taken into account while creating your membership growth strategy.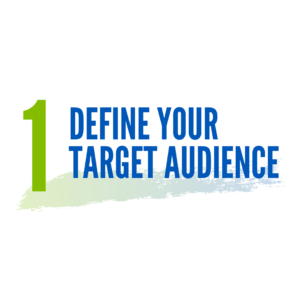 The first thing you need to do to gain new members is to identify who you are targeting. You should collect as much information as you can about your target audience. The sector you are working on, the structure of your association, your region, your existing members and so on can help you decide who can fall under your potential member category. Create yourself a database with your potential members that includes their basic contact information, location, the field of work, seniority, interests, and every other information that can be useful for your association and can be added to this database. How you met these potential members, and your conversation history also will play an important role in your strategy. The more information you have the better you can understand how you can reach and convince the targeted people and organisations.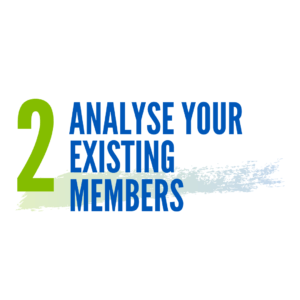 Understanding who you are targeting is not enough, you need to understand who you are as well. To define yourself, your members are your most valuable assets. They are the ones who already saw the value in your association and the ones that are believing you as well as the ones that are experiencing you. Convey surveys and try to understand why they chose to join your association in the first place. In this survey keep in mind the different stages of becoming a member. Start with how they heard about you and continue to understand the reasons they wanted to become your member. Your added value to them, as well as your weaknesses, can help you grow your association by not only bringing new members but also keeping your existing members satisfied. When you know your added value, you can update your communication plan accordingly.
Another important question you need to be asking your members is that would they recommend you to other members. If yes think about implementing a membership referral programme, or if their answer is no, learn the reasons behind finding a solution.
You defined your audience, identified yourself now it is time to understand the ways to reach your targeted potential members. There are many ways to reach a person, a group or an organisation thanks to all the technology and connectedness of the world. See where your audience is, which events they are attending, which newspapers or magazines they are reading, which of the social media channels they are using, are more offline or online. These are the places you want to be as well with your refined communication. Analyse your website visitors, which information you are providing is important and where you need to work. Go back to your potential member database and check which contact information you have. If you do not have their email addresses, try to insert a newsletter subscription to your website and collect the email addresses of the people who are interested in you. Identify the channels you will use.
Once you have all the information on who is your audience, what is your added value, and how to reach your audience with the right communication, it is time for the planning. Plan your activities, be it mass or personalised emailing, updating the content on your website, posting on social media or picking up the phone and making calls. During the planning knowing your limits is crucial. Your financial limits, manpower limits, time limits, geographical limits, content limits and so on… You should pay attention not only to your limit in reaching potential members but also to the limit during the process of converting the potential members to new members. If your operational processes to signing the new members take some time or overloaded adjust your outreach as well. Planning your activities is not a one-time task but it needs constant updating.
The most important part of every strategy is updating the strategy. To understand the success of your efforts, get help from regular reports and identify the points of development. Keep a log of your conversation with the potential members, add the new information you learn about your members, update your database, and update your planning according to the new findings. Going back to stage 2, analysing your existing members, should be a repetitive action to follow. Your strategy is not done when the potential members became a member. You need to keep your members happy and engaged.
Following these steps will help you organise your efforts to gain new members and make sure that your association's hard work reaches out to the right audience. CLERENS, is a Brussels based consultancy and we help our customers with association management as well as our other services.
Contact us at info@clerens.eu to learn more about us and how we can help you with your membership growth programme.