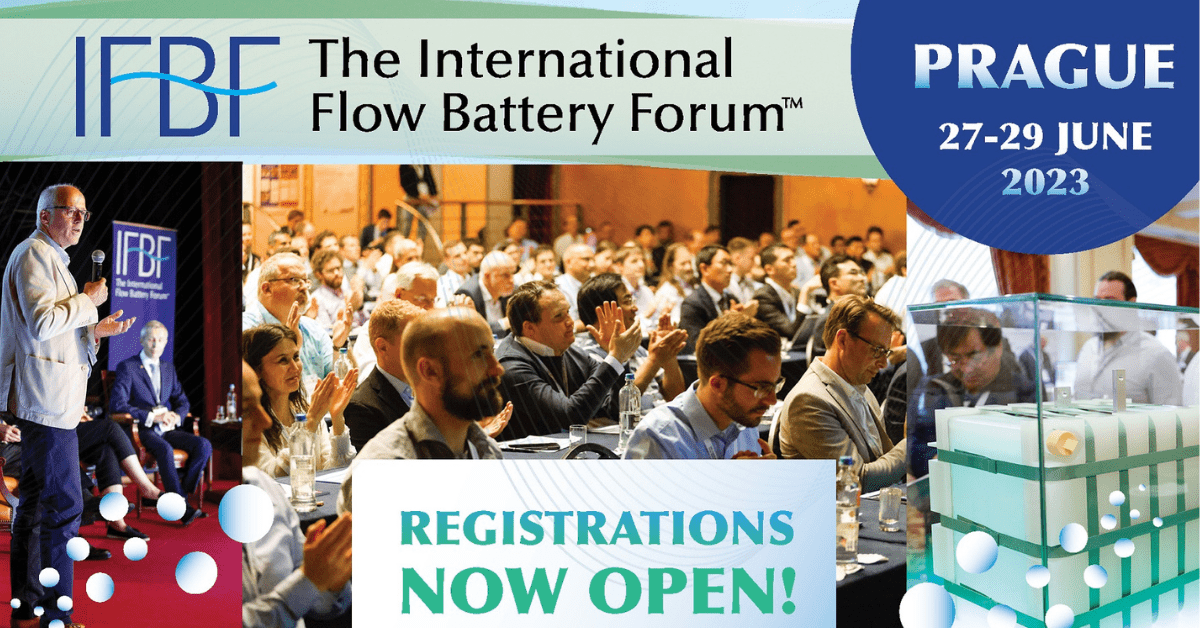 17 Mar

International Flow Battery Forum 2023: register now

The 2023 edition of the International Flow Battery Forum (IFBF) conference will take place from 27 to 29 June in Prague.

The conference is a unique opportunity for the flow battery community to meet and discuss the latest industry and research development regarding flow batteries. Registrations are now open: if you want to be part of this discussion reserve your seat today!

During 3 days the IFBF will feature a broad number of activities:
conference talks,
panel sessions,
networking breaks,
a poster session and poster area,
a large exhibition space,
a conference dinner (in the charming Municipal House Restaurant),
a site visit at the historic Old Wastewater Plant featuring a flow battery showcase.
Our experience in event organisation combined with our commitment to energy transition – for which energy storage and therefore flow battery play a key role, make CLERENS the perfect partner for the organisation of the IFBF 2023.
Interested in organising a likewise successful event? Contact us!